Las especialidades PADI te brindan las herramientas necesarias para mejorar tu exploración. Descubre tus aptitudes de buceo únicas, buceo en profundidad, fotografía, videografía, identificación de peces, etc.
Whether they were intentionally sunk as artificial reefs for divers, or lost as a result of an accident, wrecks offer fascinating insights into the past. Ships, planes and even cars are fascinating to explore and are often teeming with aquatic life. Every wreck dive offers an opportunity to discover, potentially unravel a mystery or see something others have missed. The PADI Wreck Diver Specialty course is popular because it offers rewarding adventures while observing responsible wreck diving practices.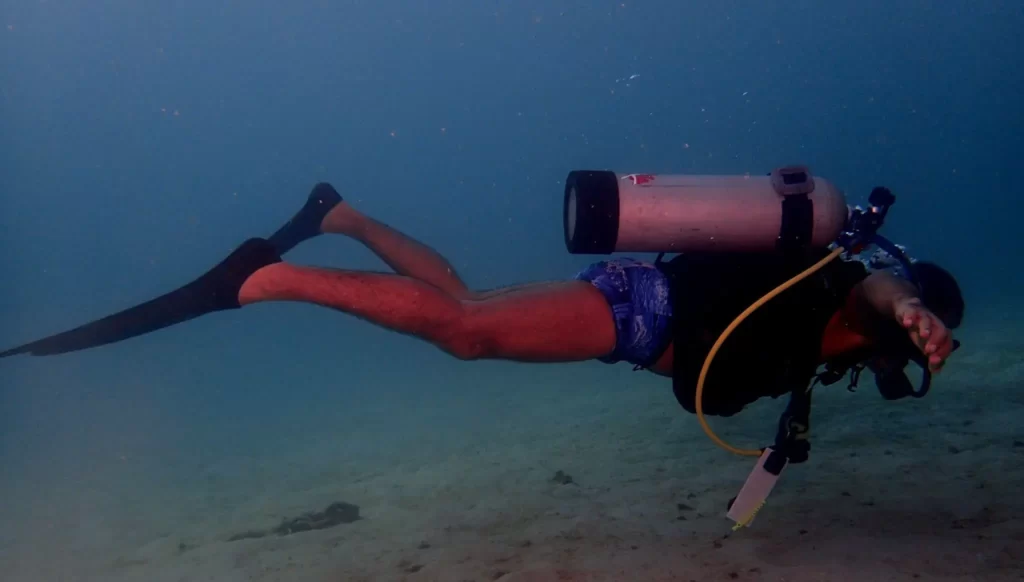 Excellent buoyancy control is what defines skilled divers. You've seen them underwater. They glide effortlessly, consume less air, and rise and fall or float like a thought. They more easily observe aquatic life without disturbing their surroundings. You too can achieve this. The PADI Peak Performance Buoyancy Specialty course enhances the buoyancy techniques you learned as a beginning diver and takes them to the next level.
During the PADI Deep Diver course, you will learn how to plan deep dives, manage your gas supply, and how to identify and manage narcosis.
You will learn buddy contact procedures, safety considerations and buoyancy control at depth.
During the PADI Digital Underwater Photographer course you will learn how to take underwater photos that you will be proud to share with others.® Digital Underwater Photographer aprenderás a tomar fotos subacuáticas que estarás orgulloso de compartir con otros.
Avoid beginner mistakes and shorten the learning curve with tips from the pros. Learn how to use underwater photography lights (flashes), avoid retro scattering and improve color.
The next time someone loses something underwater, you can be the hero who finds the item.
In the PADI Search and Recovery course you will learn how to find lost objects underwater. You will practice different types of underwater search plots and learn how to use a lifting balloon as you plan and execute simulated search operations.
Enriched air, also known as nitrox or EANx, contains less nitrogen than normal air. Breathing less nitrogen means you can enjoy longer dives and shorter surface intervals. It's no wonder Enriched Air Diver is PADI's most famous specialty.